All Aboard! Work with us...
SEASONAL JOBS at the Rail Yards Market
The Rail Yards Market of Albuquerque is hiring!!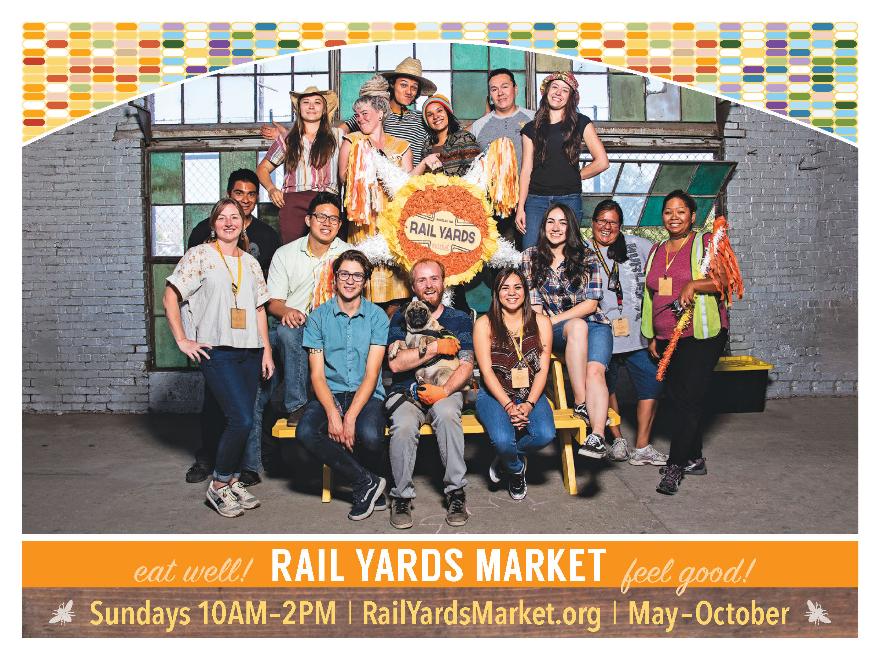 The Rail Yards Market of Albuquerque operates on Sundays during the months of May-October, and the life force of our non-profit effort is our exuberant staff, volunteers, vendors, and many other contributors. We recruit skilled and innovative staff to strengthen our mission and commitments to the community. To grow and maintain its many facets, logistics, and programs, the market offers some seasonal employment opportunities.
We seek to hire those that reflect the communities the RYM seeks to serve, including those that live in Barelas, South Broadway, San José, and the South Valley. Individuals meeting these criteria are highly encouraged to apply
All applicants must:
Agree to the RYM's Code of Conduct

Submit contact Form application (below)

Email Cover Letter & Resume to RailYardsMarket@gmail.com
Our current positions available for application are listed below; you can click on titles to read full job descriptions.
Thank you for your interest!
Equal Opportunity Employer
Barelas Community Coalition is an affirmative action, equal opportunity employer, making decisions without regard to race, color, religion, sex, sexual orientation, gender identity, national origin, age, veteran status, disability, or any other protected class. We are committed to hiring and retaining a diverse workforce and are dedicated to the goal of building an inclusive and pluralistic team. We are committed to thriving and working in a multicultural environment.