Find us: at the intersection of history, local flavor, and so much more
The Rail Yards Market operates every Sunday in May-October (from 10am-2pm) inside the historic Blacksmith Shop of the Albuquerque Rail Yards site. The market is located a few blocks south of Central avenue, and is a short walk from the Downtown Alvarado Train and Transit station.
ADDRESS
777 1st Street SW 87102 Albuquerque, New Mexico
ENTRANCE GATE
You can enter at a gate located near the corner of 1st Street and Hazeldine Avenue Southwest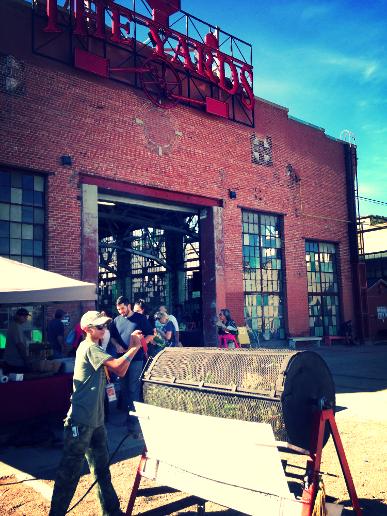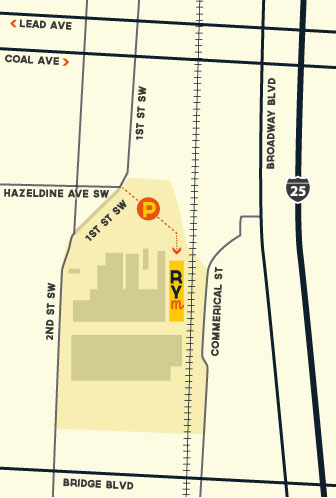 PARKING
There are 100's of regular parking spaces on site. We ask for a small $1 donation for parking on site to assist with operations.
ACCESSIBILITY
The Rail Yards Market commences in a historic and rustic site. The inside of the market is paved with concrete, and we have handicap accessible parking and restrooms. Marked Service Animals are welcome.
WALK & BIKE
We have special pedestrian and bike entrances, and typically have a bike valet at the market.

10am-2pm, Sundays, May-October
12-4pm December 9th & 10th, 2017 for Holiday Market
777 1st Street SW
Albuquerque, New Mexico 87102
Email: RailYardsMarket@gmail.com
Voicemail: 505-600-1109