Find us: at the intersection of history, local flavor, and so much more
The Rail Yards Market operates every Sunday in May-October (from 10am-2pm) and in December for one weekend Holiday Market 12-4pm. We're inside the historic Blacksmith Shop of the Albuquerque Rail Yards site. The market is located a few blocks south of Central avenue, and is a short walk from the Downtown Alvarado Train and Transit station.
ADDRESS
777 1st Street SW 87102 Albuquerque, New Mexico
ENTRANCE GATE
You can enter at a gate located near the corner of 1st Street and Hazeldine Avenue Southwest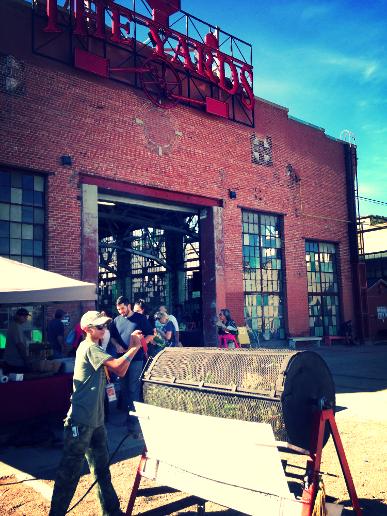 FEEDBACK
We love hearing from you and getting new ideas to grow and learn together! Please submit comments, concerns, complaints, and ideas with problem-solving and positivity in mind via our online feedback/Solutions Management form HERE.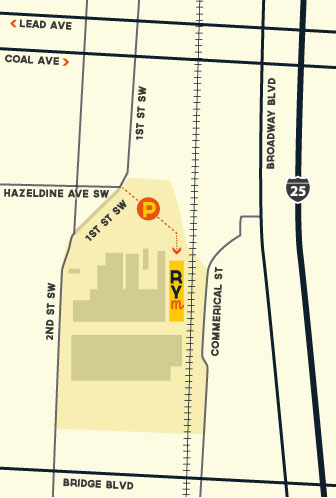 PARKING
There are 100's of regular parking spaces on site. We ask for a small $1 donation for parking on site to assist with operations.
ACCESSIBILITY
The Rail Yards Market commences in a historic and rustic site. The inside of the market is paved with concrete, and we have handicap accessible parking and restrooms.
WALK & BIKE
We have special pedestrian and bike entrances, and typically have a bike valet at the market.
DOGs @ MARKET
Pups are welcome! We allow pets on a leash at the market, and ask that customers and their furry pals abide by some simple posted dog-etiquette rules posted.