WHAT's New at the Rail yards market?
Rail Yards market LAYS TRACKS: SET to rE-OPEN MAY 2018
All aboard! The Rail Yards Market of Albuquerque, a non-profit project presented by the Barelas Community Coalition is slated to re-open on May 6th, 2018. The market will bloom into its fifth year since opening in 2014, and hosts over 100 vendors of fresh produce, fine food, healing hands, and handmade art. Spring couldn't be here fast enough, as farms, foodies, artisans, and organizers chug along to prepare the finest Growers' Market experience for locals and tourists alike.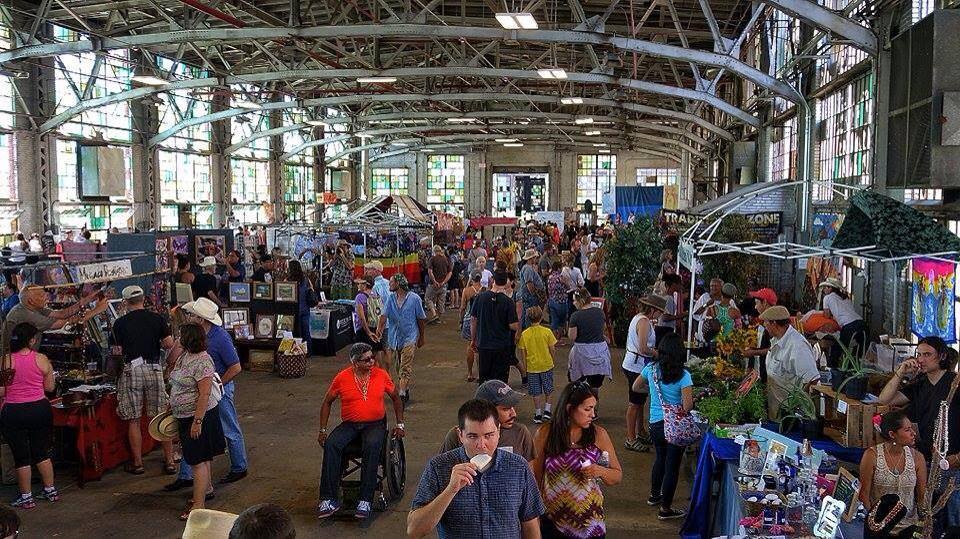 Farmers are hard at work sowing seeds, food entrepreneurs are preparing recipe and testing products, and the off-season couldn't be more busy for market staff. While many hibernate in the winter, the Rail Yards Market dispels the myths of winter rest. Winter and early Spring are intense times of planning, and staff haven't rested too much since the famous Holiday Market in December that they put in collaboration with Downtown Growers' Market. The Holiday Market hosted over 28,000 visitors, and required 23 staff and 52 volunteers to operate the event for a weekend. "We're still glowing from last seasons' markets," said Alaska Piper, Manager, "Although Summer is when we really shine, we are endlessly busy in the off-season processing applications, scheduling programming, and planning logistics for the current season." The market has received and sent over two hundred Vendor applications through a community jury grading process already, and will announce all this seasons' farmers, food makers, healers and artisan vendors in the Spring of 2018. Although non-food applications closed on February 1st, the market is still accepting local Growers and Food Businesses.
"Our moto is 'All Aboard', and we mean it;" said Piper, "I love being a part of a community treasure where everyone can participate". The market not only offers the tastiest produce, treats and one-of-a-kind finds from local Vendors, but is so much more than your typical Farmers' Market; the Rail Yards plans to expand Arts & Educational programming this year through more live demonstrations and learning opportunities, and hosts different musical, dance, and poetry performances too. The market recruits local educators, artisans, and musicians to demonstrate skills and play at the market all season long, and also collaborates with local organizations and non-profits to program special theme-days and events including Intergalactic, Red-or-Green, and Super Hero day! Overwhelmed with all the selection, and don't know what to eat? Stop by the Info Booth, and grab a local meal kit from their "Rail Yards Recipe" box program. The meal boxes include mostly local ingredients from New Mexico Growers and a colorful recipe card with instructions to make a home-cooked meal for two. The market is free and open to the public, and accepts SNAP/EBT benefits, and even doubles EBT money so users can get twice the amount to spend on local NM-grown fruits and vegetables.
Catch all the flavors, fun, sounds, under one historic roof at the Albuquerque Rail Yards 10am-2pm on Sundays during May through October.

10am-2pm, Sundays, May-October
777 1st Street SW
Albuquerque, New Mexico 87102
Email: RailYardsMarket@gmail.com
Voicemail: 505-600-1109