Vendor resources + orientation
Vendor resources & orientation
This page is for approved participating vendors at the Rail Yards Market. All participating vendors have an online account where they submit payments, etc.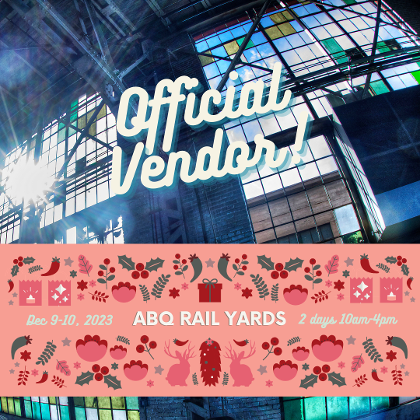 vendor news Bulletin board
Last Updated 11/30/23
Map is up!PLEASE CHECK YOUR schedule in your online account. Map location key:
MAP POSTED by Dec 1st:
100-199= Blacksmith Shop - no pop-ups
200-299= Tender Repair Shop - no-pop-ups
P= Plaza outdoors - bring your own pop-up
T= Tents outdoors - no pop-up needed. Tent and one table provided
Application time!

Due Dec 1st: Valentine Market application




Vendors notified by Jan 1st

Due Feb 1st: May-Oct application

Vendors notified by March 1st
PROMOTIONS: How does the Rail Yards Market promote? We print 12,000+ flyers, and do printed advertising, billboards and work with community partners to get the word out. But we need your help too! Here are 3 ways you can help promote your business at the market:
Pick up some flyers at our office (1309 4th Street SW 87102) and distribute them in your community!
Share and post your content to our facebook official event pages
Invite all your friends to the official Rail Yards Market facebook event pages, and share the events often
Like, follow, and tag the Rail Yards Market on instagram and facebook
Download the latest special vendor graphics and use them on your web and social media.