Find us: at the intersection of history, local flavor, and so much more.
The Rail Yards Market is in motion each Sunday May-October (from 10am-2pm) and in December for the Holiday Market. Find us inside the historic Blacksmith Shop and the Plaza of The Yards in Barelas. The market is located a few blocks south of Central Avenue, a short walk from the Downtown Alvarado Transit station.
ADDRESS
777 1st Street SW 87102 Albuquerque, New Mexico
ENTRANCE GATE
Please enter at the gate near 1st Street and Hazeldine Avenue Southwest.
ACCESSIBILITY
The Rail Yards Market is welcome to all! We are handicap accessible. The Yard's Plaza has wide, paved pathways. Parking is also paved.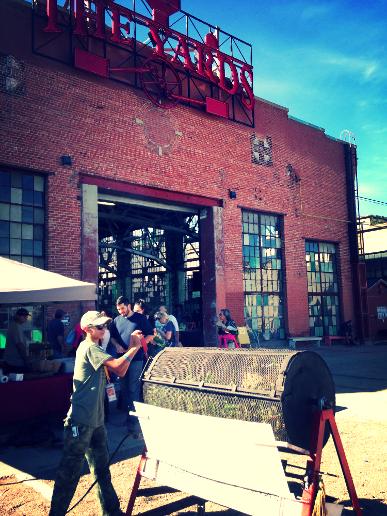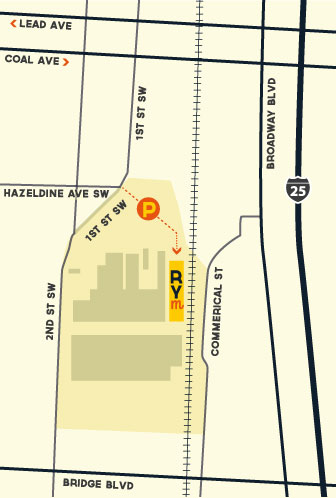 PARKING
There are 100's of FREE parking spaces on site, including ADA spaces. We encourage bike use or walking from a downtown parking garage if the lot is full. Please be courteous not to block neighborhood streets.
WALK & BIKE
We encourage alternate modality! We have pedestrian and bike entrances. We also have a free Bike Valet at the info booth.
DOGs @ MARKET
Pets are welcome at the Rail Yards!Dogs must be on leash, non-reactive, and comfortable in large crowds with loud noises like train whistles within a hundred feet.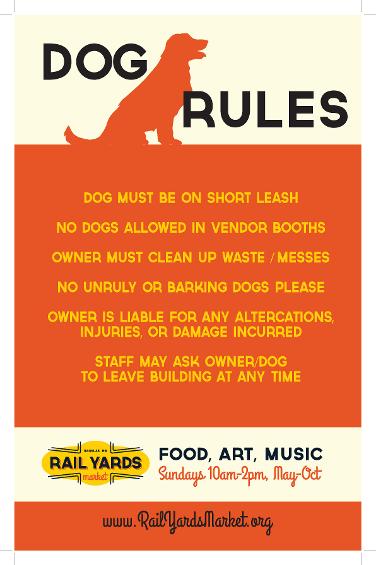 10am-2pm, Sundays, May-October
Holiday Market: 10-4pm 2nd weekend in December
777 1st Street SW
Albuquerque, New Mexico 87102
Email: RailYardsMarket@gmail.com
Voicemail: 505-600-1109